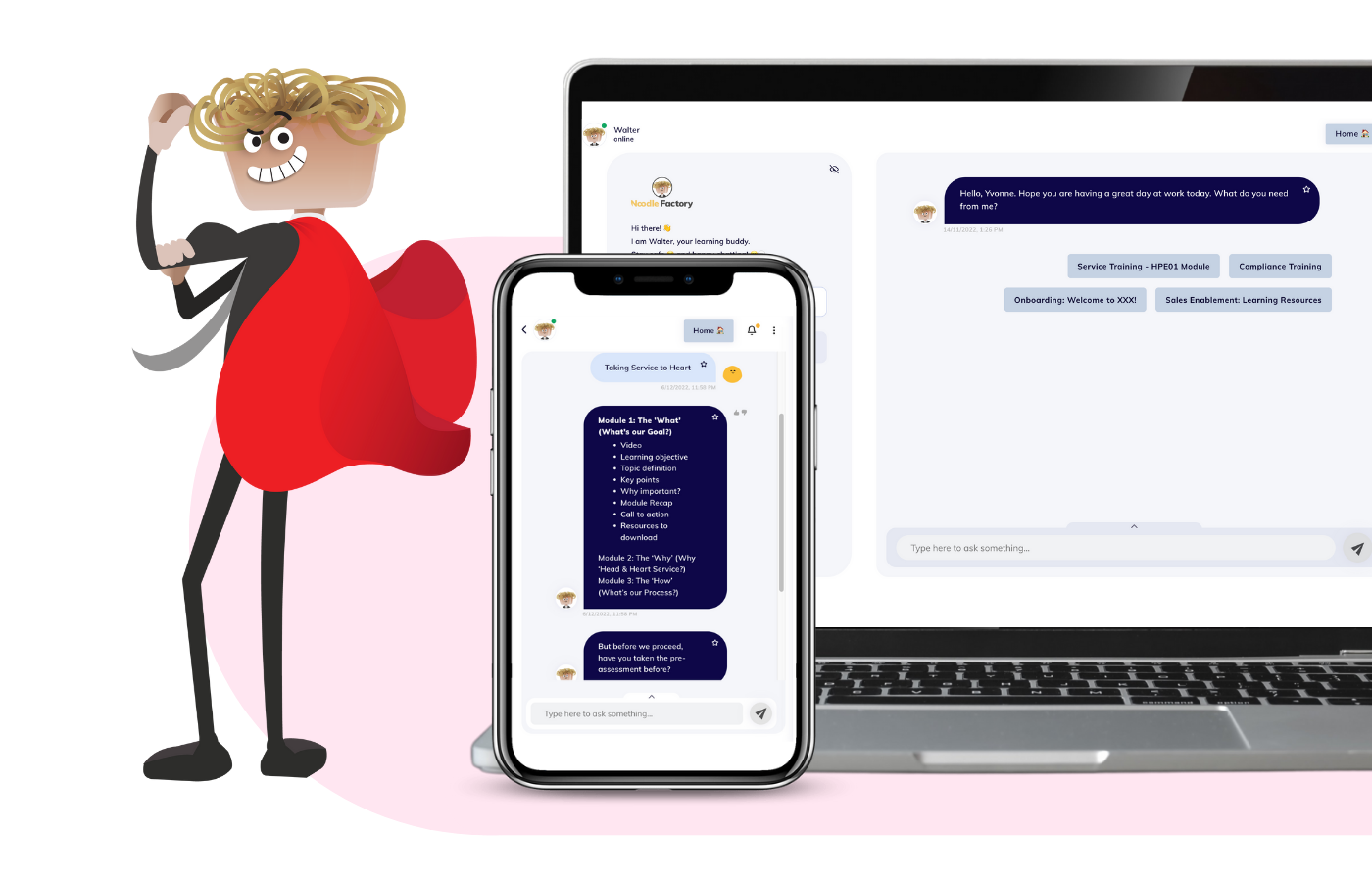 The power of AI to drive businesses
Improve performance, achieve business goals, and engage employees by providing the right resources at the right time with our unique AI-powered platform.
Click below to learn more.
HOW IT WORKS
Get Up and Running. Instantly.
Managers and trainers can get started with their AI assistant in just a few steps.
Step 1: Upload your content 📚

You probably have existing learning resources designed for your staff. That's why we work with YOUR content to set up your AI specialist.

Drag and drop any company resources such as slides, brochures and websites to get started.

Step 2: Watch the magic happen ✨

In minutes, the AI engine scans through your document(s) and extracts its meaning to set up your knowledge base.

Set up the automation and plug your AI specialist into your LMS, HR system or intranet.

Step 3: Start engaging employees 💬

Conversations are a great way to connect for learning to stick. Using AI, employees can learn and retrieve information whenever they need it.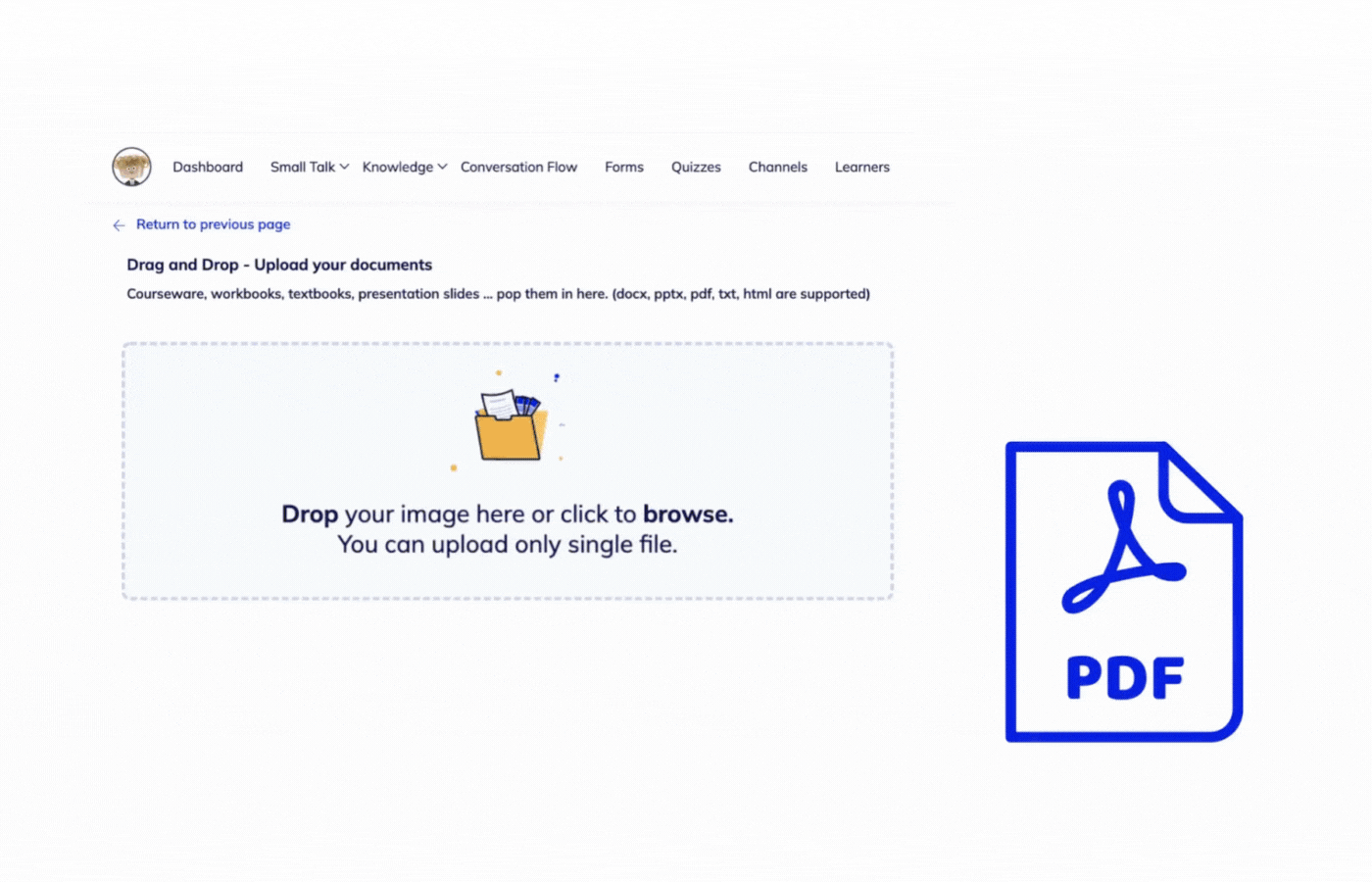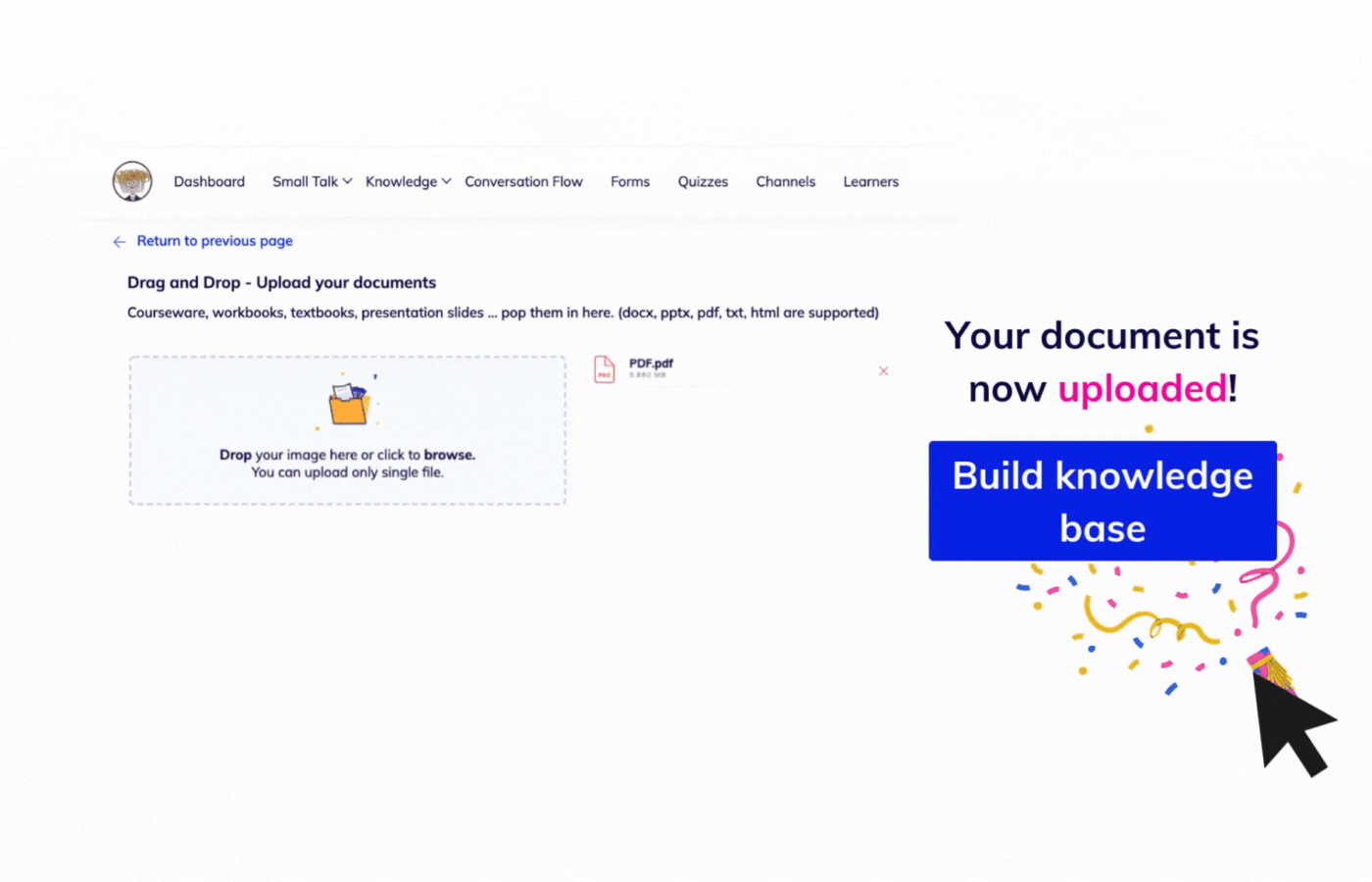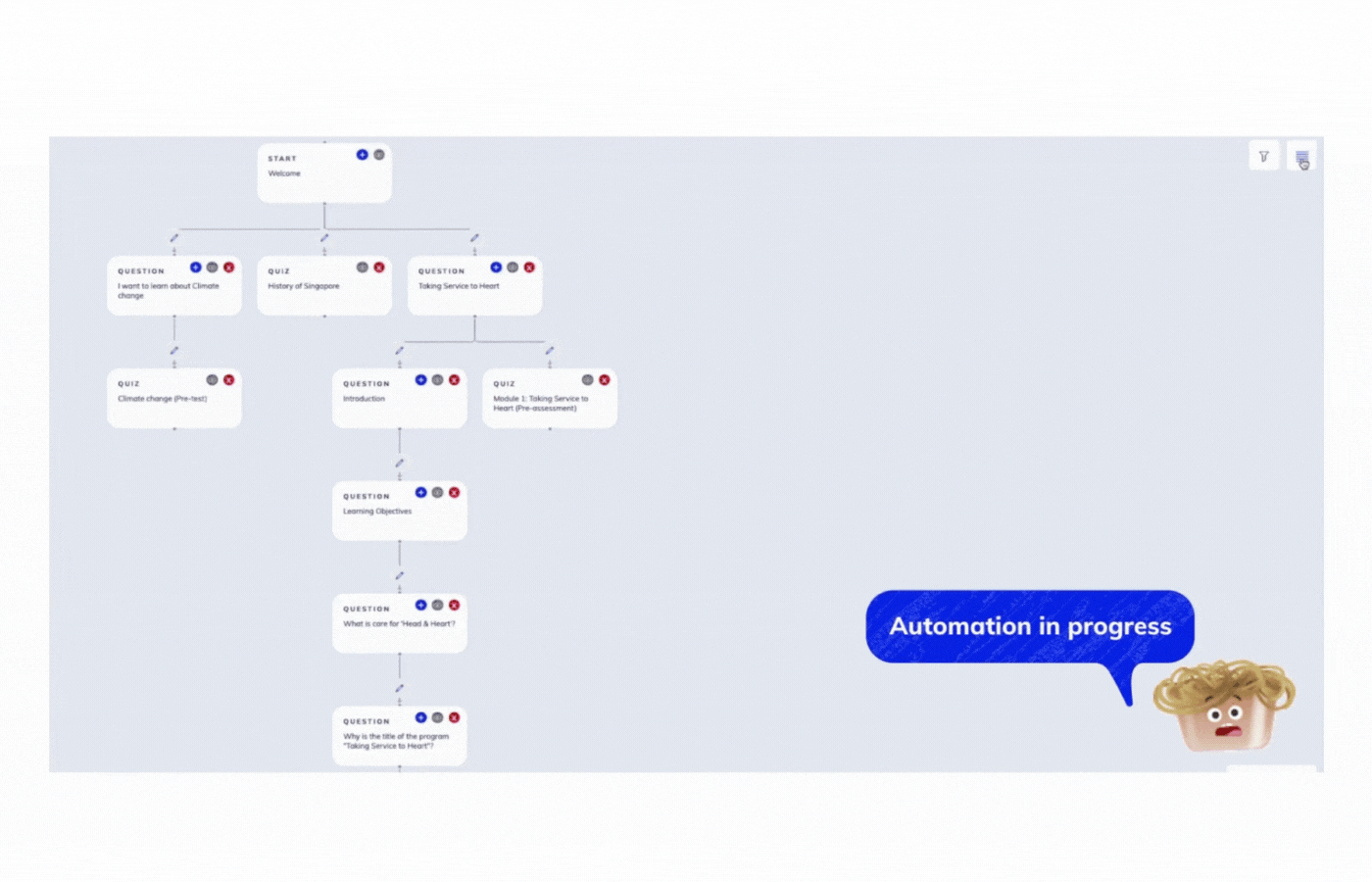 BUSINESS OUTCOMES
Boost Business Results with AI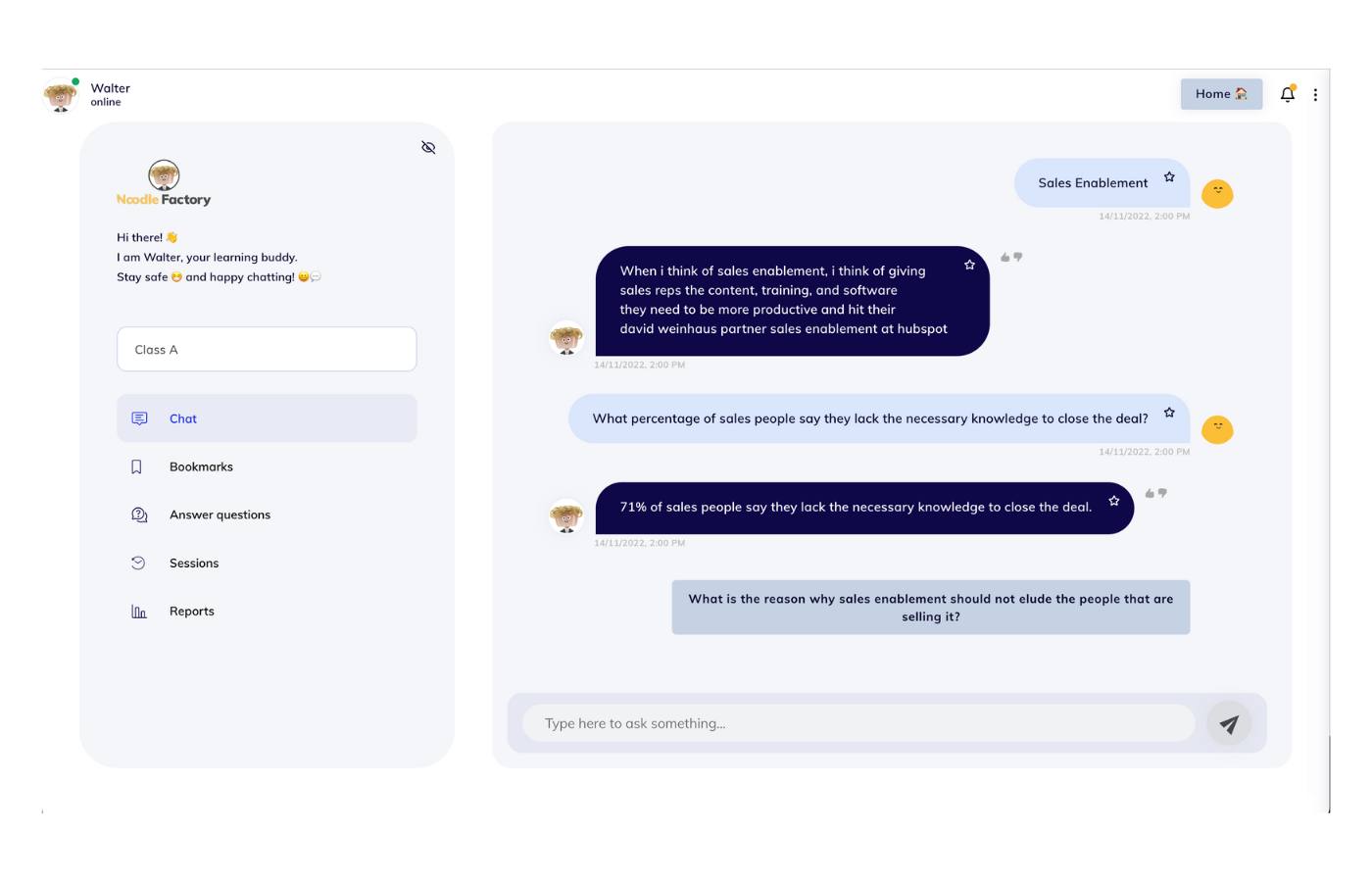 SALES ENABLEMENT
Supercharge Your Sales Team
with the personalized and AI-enhanced enablement training they need
Problem
Inconsistent sales processes, lack of in-the-moment learning resources, and managers getting bogged down by reporting and checking of sales plans are hurting sales teams.
Solution
An AI-powered sales enabler that supports sales actions to drive for results and operational consistency.
Results & Benefits
Achieve sales consistency

Optimal in-the-moment sales and product knowledge coaching

Easily monitor team members training performance and progress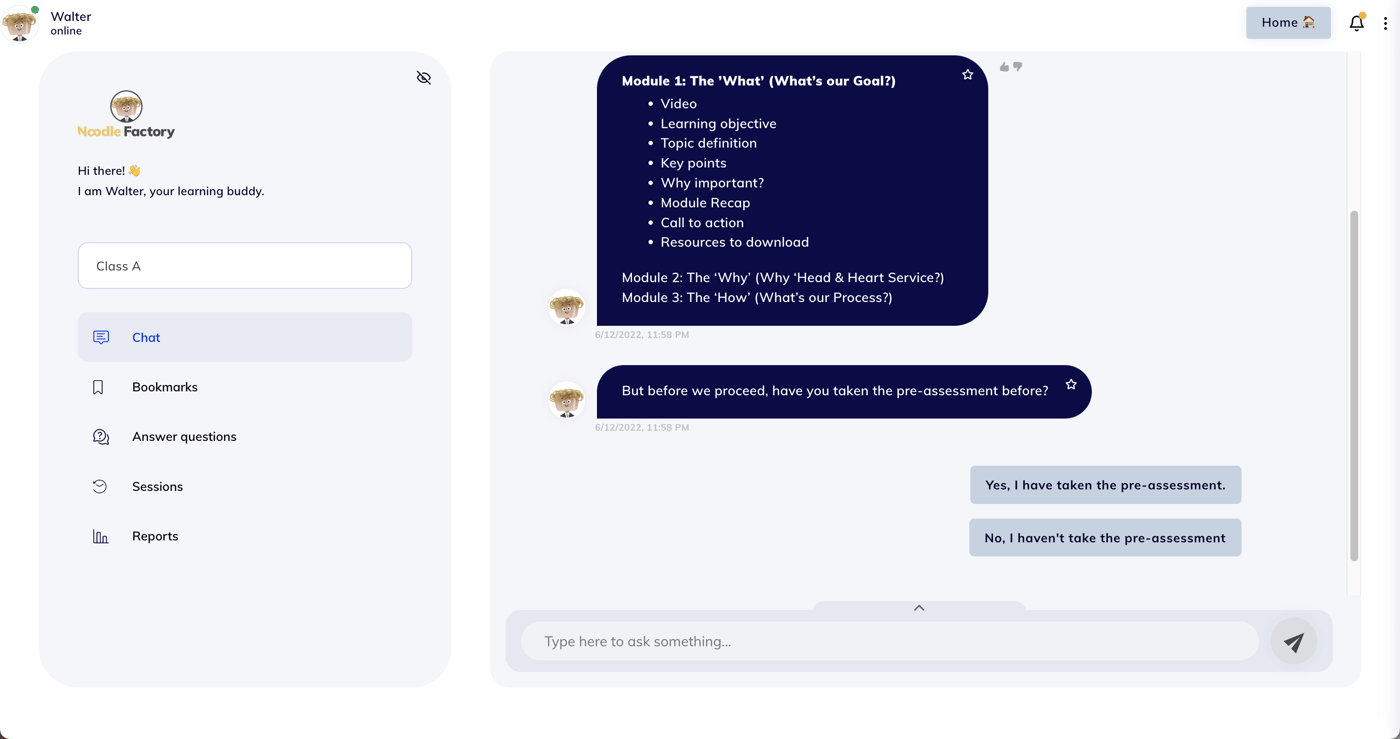 LEARNING SUPPORT
Bring Out the Best in Every Team Member
with personalized and automated learning catered to individual needs
Problem
HR managers are responsible for onboarding new employees, ensuring they receive the training they need for the roles, and keeping each team member updated with compliance standards.
Solution
An AI mentor that optimizes existing resources to meet onboarding, training, and compliance standards.
Results & Benefits
Recommend learning pathways for career growth

Consistent experience every time

Easily monitor team members training performance and progress